Easy Tow Boat Trailers
Easy Tow Boat Trailers Overview
Established in 1965, Easytow manufactures high quality ski boat trailers custom built to meet the specifications of each Camero boat.
Easytow uses only the highest quality components with Camero trailers featuring LED Lighting, Guide Poles, Rear Trolley Wheels, Swing Away Jockey Wheel, Jarrett Winch, and mag wheels as standard.
It is not just the standard components that ensure such high quality, Easytow also offers painted (freshwater use only), galvanized and paint over galvanized finish options, as well as colour matching, polished checker plate, carpet decking, upgrade 17" mag wheels, and swing around drawbar.
Trailer Specifications:
SW1500S:
Tare: 360kg
GTM: 1500kg
Brakes: Mech
Wheels: 15″
AlloySprings: Slipper
SW2000S:
Tare: 390kg
GTM: 1990kg
Brakes: Mech
Wheels: 15″
AlloySprings: Slipper
Standard Inclusions:
15″ Custom Alloy Wheels
Light Truck Tyres
Galvanised Axle, Springs & Hubs
Clear Lens LED Lights
8″ Custom Side Winding Swing Up Jockey Wheel
Mechanical Disc Brakes
Covered Marine Winch
Rear Trolley Wheels (inboard shaft trailers only)
Custom Manufactured Prop Guard
*SW2000S Runs H/Duty Landcruiser Running Gear & Painted Springs. This is a specialised high rated single axle trailer designed for manoeuvrabilty and is actually more expensive than a standard tandem trailer (SW1600T)
SW1600T, SW1800T, SW2000T
Trailer Specifications:
SW1600T:
Tare: 420kg
GTM: 1600kg
Brakes: Mech
Wheels: 15″
AlloySprings: Slipper
SW1800T:
Tare: 440kg
GTM: 1800kg
Brakes: Mech
Wheels: 15″
AlloySprings: Slipper
SW2000T:
Tare: 480kg
GTM: 1990kg
Brakes: Mech
Wheels: 15″
AlloySprings: Slipper
Standard Inclusions:
15″ Custom Alloy Wheels
Galvanised Axles, Springs & Hubs
Clear Lens LED Lights
Stylish Round Guards
8″ Custom Side Winding Swing Up Jockey Wheel
Mechanical Disc Brakes
Covered Marine Winch
Rear Trolley Wheels (inboard shaft trailers only)
Custom Manufactured Prop Guard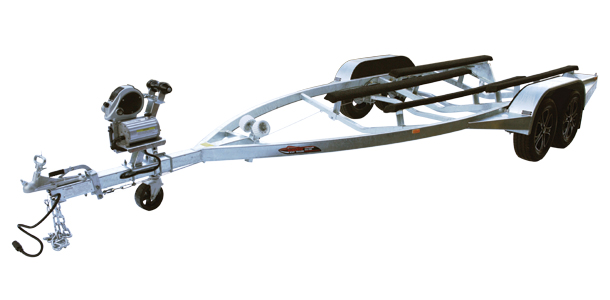 Trailer Specifications:
SW2500T:
Tare: 540kg
GTM: 2500kg
Brakes: B/Away
Wheels: 15″
AlloySprings: Slipper
SW2700T:
Tare: 560kg
GTM: 2700kg
Brakes: B/Away
Wheels: 15″
AlloySprings: Slipper
Standard Inclusions:
15″ Custom Alloy Wheels
Light Truck Tyres
Four Wheel Electric Hydraulic Breakaway DISC Brakes
Deluxe Fulton F2 Jockey Wheel
Handbrake
Galvanised Axles, Springs & Hubs
Clear Lens LED Lights
Stylish Round Guards
Covered Marine Winch
Rear Trolley Wheels (inboard shaft trailers only)
Custom Manufactured Prop Guard
Duel Timbers on the Flat (subject to build requirements)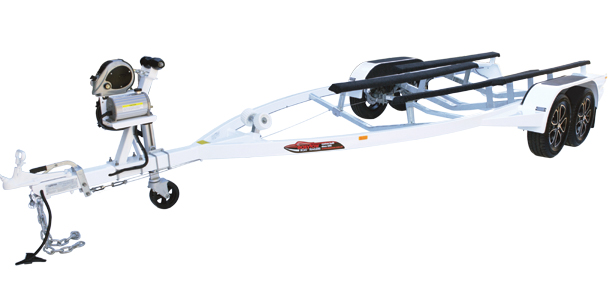 Trailer Specifications:
SW3000T:
Tare: 660kg
GTM: 3000kg
Brakes: B/Away
Wheels: 15″
AlloySprings: R/Rock
SW2700T:
Tare: 720kg
GTM: 3200kg
Brakes: B/Away
Wheels: 15″
AlloySprings: R/Rock
Standard Inclusions:
15″ Custom Alloy Wheels
Light Truck Tyres
Four Wheel Electric Hydraulic Breakaway DISC Brakes
Deluxe Fulton F2 Jockey Wheel
Handbrake
Galvanised Axles, ROLLER ROCKER Springs & Hubs
Clear Lens LED Lights
Stylish Round Guards
Covered Marine Winch
Rear Trolley Wheels (inboard shaft trailers only)
Custom Manufactured Prop Guard
Duel Timbers on the Flat (subject to build requirements)